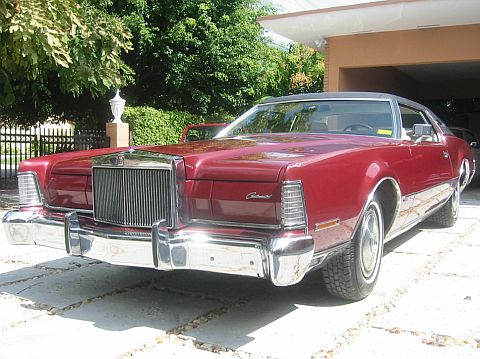 1973 Lincoln Continental Mark IV
King of the Hill

model | specs | options | condition | terms
The Lincoln Mark IV continued the great traditions of the 1960s Continentals and the 1969 Mark III. The customers loved it: It set sales records.

The Mark IV stood alone in a world where individuality had all but disappeared.

Continuing at an unprecedented pace, the Mark IV would rack sales records year after year, leaving Cadillac's Eldorado behind. Automotive writer Jim Brokaw, in a test report for Motor Trend observed that the car was so quiet that he could hear himself breathe. Lincoln had finally put Cadillac in second place in the personal luxury car market.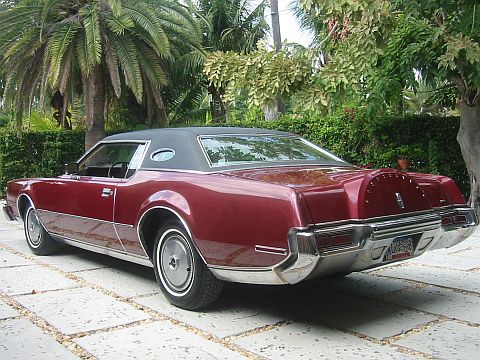 1973 is the only model year, where you get the Mark IV with the un-spoilt non-federalized rear-bumper, which gently underline the car's sleek features, whereas the front-bumper stresses the masculine theme. It is a connoisseur's choice.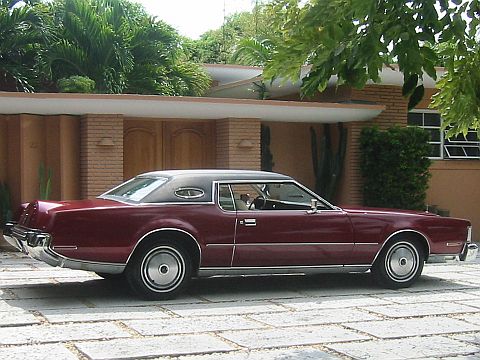 Two hundred and twenty three inches of American automobile perfection.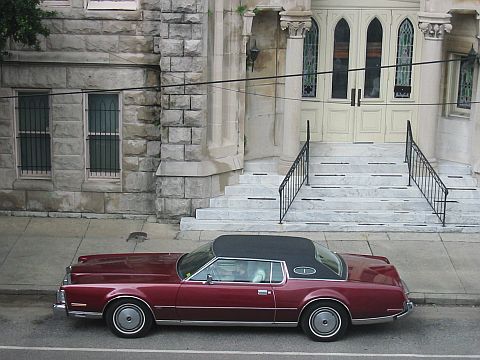 This car has had its full-size vinyl top redone which gives it a perfect appearance as opposed to many with just a half coach vinyl top. The color combination of red metallic body, black top and white interior, as you see, is extremely attractive.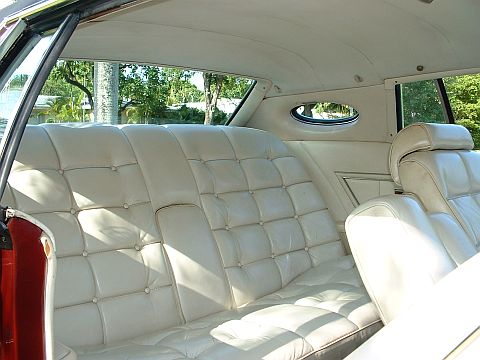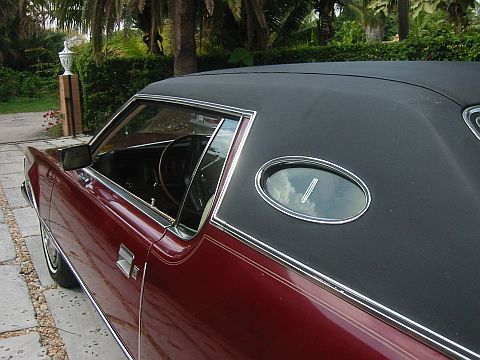 The black top highlightens the opera window. The oval opera window had been an option, but turned out to be so popular that Lincoln made it standard in 1973.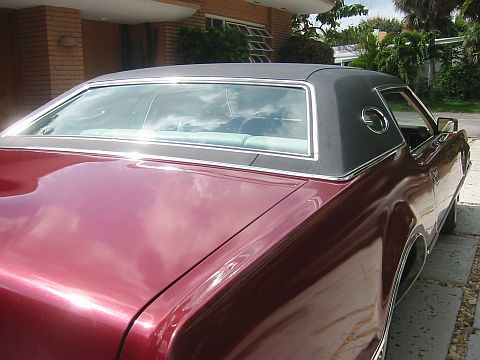 The opera window treatment of the C pillar impressed other car owners so much that aftermarket kits were available to install oval opera windows on just about any car with a large enough roof sail panel to cut into. Soon, LTDs, Coupe deVille's, Chevrolets, even Thunderbirds and Lincoln Coupés would sport the opera window.
Lincoln also had the most elegant solution for concealed headlights. Nothing else on the road, except Ford's Thunderbird, looked like the Mark. And the Thunderbird, which shared many parts with the Mark, lacked the hidden headlamps, rear deck spare tire design, and classic grille. More than a few Thunderbird owners had their Birds modified with the Mark grille, but this was not done by the factory.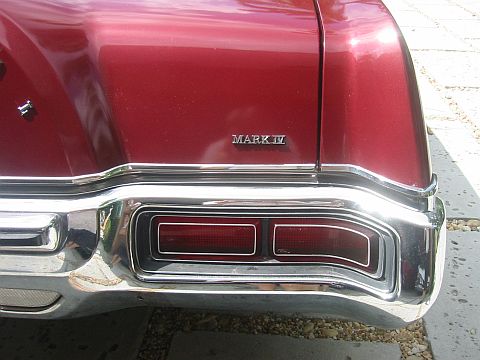 All of this did little to catch up with the prestige of the Mark. As Lincoln said in its sales brochure, "The Continental Mark IV. Quite simply, the most beautiful automobile in America."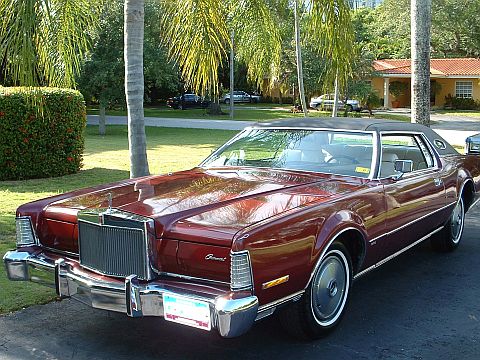 [click here for large picture]
The Continental Mark IV became one of the most desirable cars on the road, the 1973 being most striking in appearance The ease of driving, the comfortable ride, the penchant for total quiet inside the cabin. Hard to beat. The Continental Mark IV was among the great cars of the world. The car that had become a legend in its own time.